Rua
Acrylics on canvas ~ Canvas: 60 x 60 cm. Framed size: 74 x 74 cm.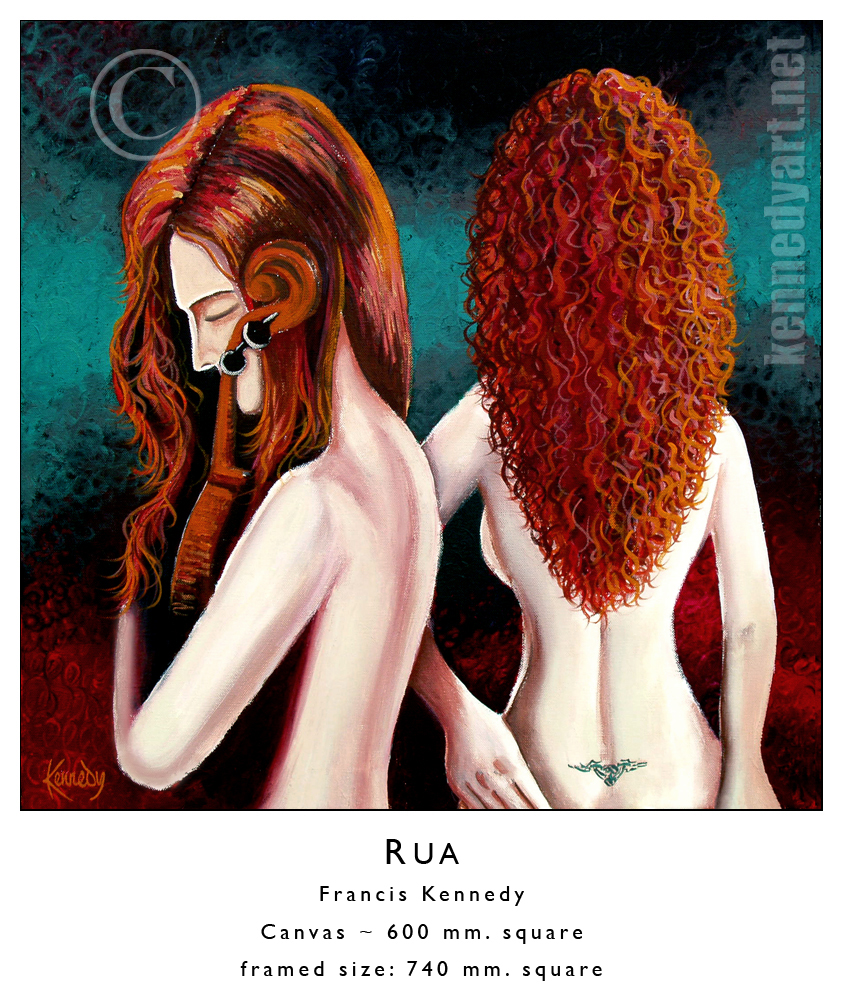 Rua was formed in 2000 by Liz Madden and Gloria Mulhall. Their original songs and music crossed over many genres including Irish traditional, Classical, Symphonic and Folk music. They performed worldwide and had many of their compositions featured in TV/Film and on compilations globally. Gloria died tragically in 2014. R.I.P.
ORDER A QUALITY LIMITED EDITION GICLEE PRINT OF Rua

home
people
places
things
the artist
links
contact
Please visit: https://www.lizmadden.co/
All images and paintings on this website are strictly copyright and may not be reproduced on paper, on the internet or in any other medium without permission in writing from the artist. Legal proceedings will be pursued against anyone who contravenes this copyright.