Best Puddies
Acrylics on canvas ~ Canvas: 90 x 60 cm. Framed size: 106 x 66 cm.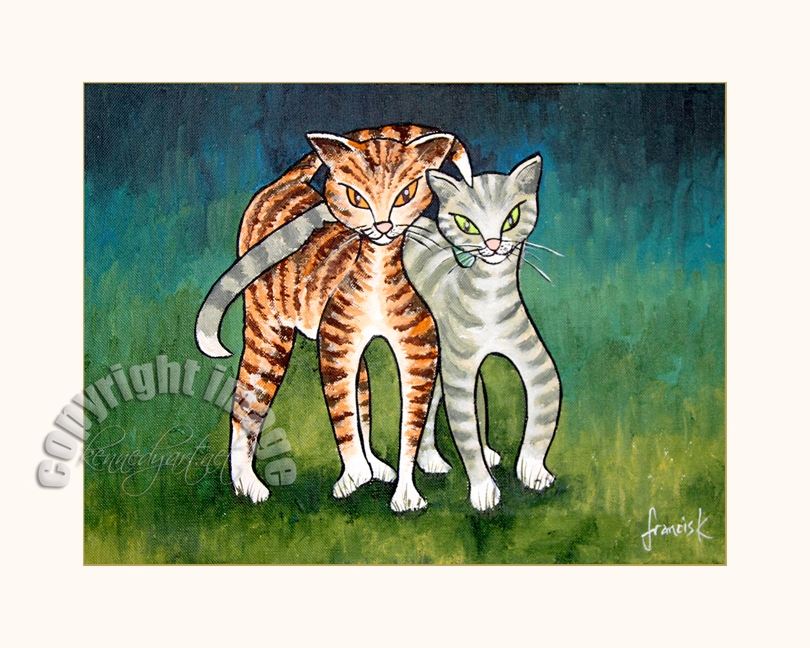 Auctioned in aid of Galway Cat Rescue - bought by Rhona Lucas of An Cat Dubh Sanctuary (see Links)
home
people
places
things
the artist
links
contact
.
All images and paintings on this website are strictly copyright and may not be reproduced on paper, on the internet or in any other medium without permission in writing from the artist. Legal proceedings will be pursued against anyone who contravenes this copyright.