Micheál
Acrylics on canvas board- unframed - 40 x 35 cm.
Contact art @ kinndi.com if you wish to buy this original painting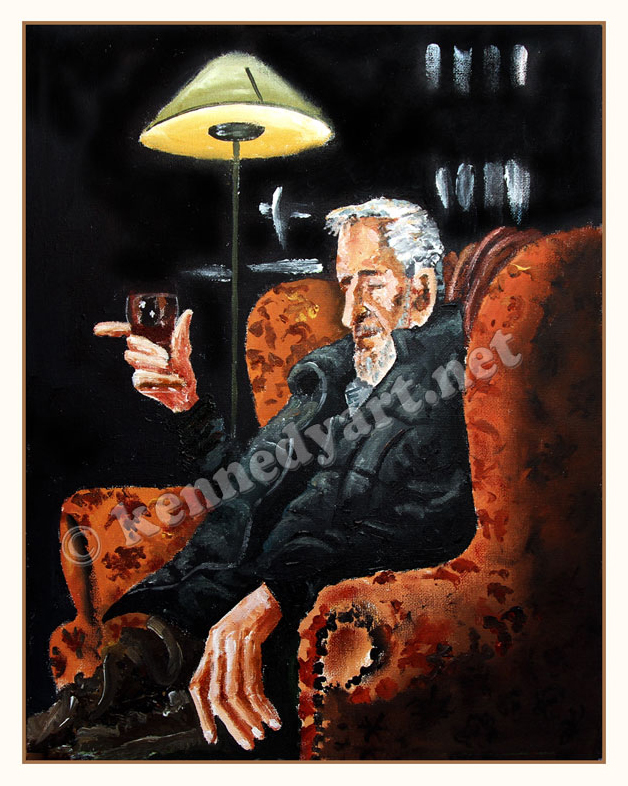 Inspired by a photograph by my friend, Noel Glynn, of a mutual friend, Micheál, relaxing after a hard day's work at his home at Castle Ellen, Athenry. Thanks to both of you.
home
people
places
things
the artist
links
contact
All images and paintings on this website are strictly copyright and may not be reproduced on paper, on the internet or in any other medium without permission in writing from the artist. Legal proceedings will be pursued against anyone who contravenes this copyright.